To whom it may concern:
I am writing this letter of reference in regards to Connie LePre.  Connie, President of CVL Designs, is one of our Boutique Designers and supplier go our custom handcrafted cabinetry.  She is a valuable asset to Village Handcrafted Cabinetry and one of the top producers in Design Studios in south Jersey and surrounding east coast areas, including Florida.
Village Handcrafted Cabinetry has experienced CVL Design growth over the past 10 years due to Connie's attention to detail and impeccable customer relation skills.  CVL Designs excels in the coordination and communication with clients, builders and contractors during new construction or renovation process.
Connie is gifted with creative vision and foresight that leads to producing fresh, innovative ideas.  From start to finish, her execution is impeccable and her representation of our company is of great value and appreciation.
Sincerely,
Joseph Trave, Partner/Director of Sales
Connie,
Thank you for your time and efforts on Saturday.   Lori was so excited, and high-fiving me on Saturday night. She feels like so many decisions were made and she's so excited about them. She's seeing everything starting to come together.   Lori has felt overwhelmed at times w/ all selections in building our dream home…. But your leading us through the process is invaluable and greatly appreciated.
Thanks again!!
Luke Mulholland,  Priority Rental
Connie,
While we never had any doubts, your inspiring work even exceeded our high expectations. It's drop-dead gorgeous and we love it!
Thank you. Thank you.

Wendy and Richard
Connie has impeccable taste and goes above and beyond every step of the way. She is the best!

Stephanie G., Narberth, Pa.
I worked with Connie to totally replace my kitchen and was very happy with everything. My kitchen turned out beautifully with no problems!!! Connie is very pleasant and knowledgeable and was a joy to work with. I would not hesitate to work with her on any other projects in my home in the future.

Jeanette G. , Linwood, NJ
Connie — it was good to see you again yesterday! Thank you again for the lovely flower bouquet !  I love hydrangeas and it's especially nice to see something cheery as we go through this
spell of stormy weather.It was great to work with you – your creativity, problem-solving skills, energy, patience, attention to detail, and customer focus helped make my kitchen and baths beautiful and convenient/functional.
With much appreciation,
Susan
Connie,
I am writing this letter to express to you the deep appreciation of my entire Family for your extraordinary services in planning, designing and overseeing the construction of our Fabulous Kitchen and 4 ½ Beautiful Baths in our new home in Margate. Although we have had the pleasure of working with you for over 20 years, during which time you planned and constructed 4 other kitchens and 10 baths, this time you certainly surpassed all of our expectations.
Your experience and creativity during the Design Phase, your sense of style and perfectionist tendency during the Selection Phase, and your attention to detail during the Construction Phase all contributed to a functional, beautiful and timeless Product.
During these numerous projects, we have had budgets that ranged from modest to normal (not extraordinary). Yet, in each case, we had a fabulous on-time and on-budget project.
Thanks again for your superb services, and I would be more than happy to serve as a Reference for you.
With Deep Appreciation,
Lewis Gantman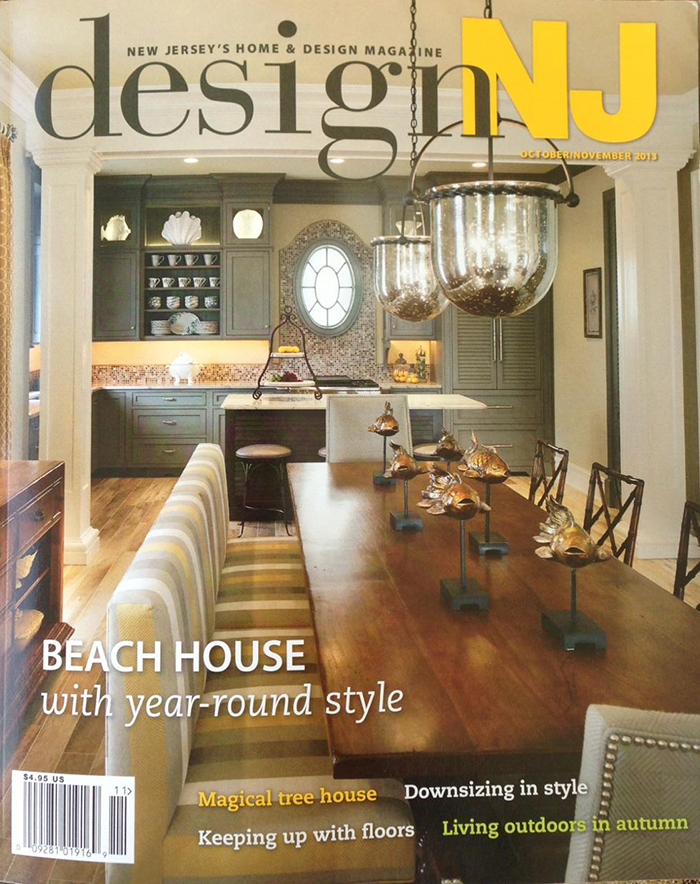 Hi Connie,
A million thanks for everything you did for us. We couldn't have done it without you. I know we were a handful to deal with, and we never took your patience for granted. You are the best!
Happy holidays,
– John
Hi,
I just have to tell you my kitchen is gorgeous!!!!! I can't stop looking at it, the molding is beautiful, you thought of everything. Bill told me today that he has been installing cabinets for many many years and this was one of the best, he is so impressed with all that you did. I can now say that all my worries were worthless, you were right when you said, just trust you, it will be beautiful, and it is!!!! You are the best!!!
– Donna/Linwood
The 8th Annual Home and Health Show and Designer House Tour
(Open PDF)
Regina Builders, INC (John J. Regina, President)
(Open PDF)
The way my kitchen looks is exactly the way I wanted it to look. Connie asked a lot of questions through many meetings and phone calls; it was a lot of fun. She is detail oriented and the job was on schedule and on time.
– Carla G.
We feel comfortable using Connie for our high end custom homes or our lower price condo/town homes. You will get a high level of customer service, responsiveness and access anytime of day. I recommend her to anyone.
– Terrance G.
I had a positive experience from the beginning. Connie helped create the concept that I imagined a comfortable social setting. I am a very satisfied customer.
– Terri S.
When Connie designs something, it really works. They are very practical and user friendly. Anybody can give you boxes to screw on the wall, but it is the trim-out that matters.
– Bill P.
I had no idea how many decisions there was designing a new kitchen. Frankly, I was overwhelmed until I met Connie. I felt comfortable with the decision making process and the kitchen came in on-time and within my budget.
– Jordy S.