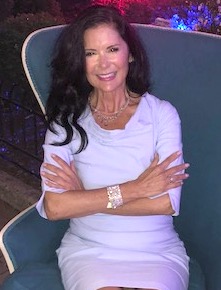 Connie has owned and operated kitchen and bath design businesses for over 35 years. She has built a solid reputation on communication, trust and loyalty with her clients. Her approach is a harmonious combination of form following function, connecting with her client and reaching a leading edge of thought for the final expression of their ideas, wishes and dreams.
Your unique designs starts with an in person meeting to begin building the relationship. This allows you freedom of choice and gives Connie the ability to express her talents to fulfill your design desires. Projects can be stressful and overwhelming at times from a client's perspective, so Connie's clients are encourages to contact her for even the smallest detail. This creates a comfort level and also keeps the flow of the project moving forward. The result of this relationship with open communication is always a unique design, exquisite detail and satisfied clients.
Services included are custom cabinetry sales, interior space planning, CAD drawings and design consulting. Specializing in custom cabinetry for kitchens, bathrooms, home theaters, libraries, entertainment centers and offices. Design services extended to areas of New York City, Pennsylvania, Florida and New Jersey.